History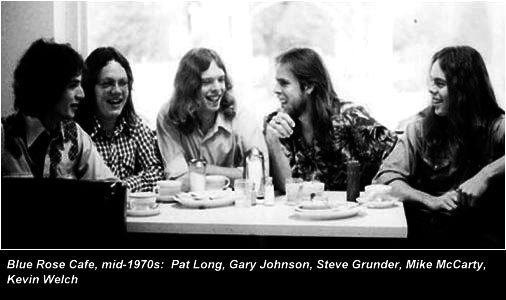 It all began in the mid 70s... while I was following this band around Oklahoma named "Blue Rose Café". I loved those guys, and thought from the first moment that it would be a great name for a restaurant!
In 1976, while attending Oklahoma State University, I was fortunate to have the opportunity to work at every Cowboy's favorite watering hole, Eskimo Joe's. For the next 13 years, under the tutelage of owner Stan Clark, I was able to be a part of the evolution of one of the most successful restaurants and merchandising phenomena in Oklahoma.
In 1991 with Stan's blessing, I had the opportunity to return to my roots and open a little rhythm and blues joint in Tulsa. When it came to naming the restaurant, I immediately thought of that band from the 70s, and the Blue Rose Café was born. For 10 years the Blue Rose Café rocked Brookside with great food, ice cold beer, enthusiastic service and live music "with integrity"!
With the help of some amazing partners, including the River Parks Authority and the great City of Tulsa, the Blue Rose Café was selected to re-open its doors at 19th & Riverside, reviving its reputation for delicious food, cold beer and great music. The Blue Rose Café family prides itself in providing a comfortable atmosphere surrounded by great service and personality. Your only job is to come in, relax, and have a good time!
If your Blue Rose Café experience can be improved, please let us know. Our family will do everything to make sure you leave with a smile on your pretty face. Thanks to you all for this wonderful opportunity...and we hope to see you soon!